Astronomy
Behold the wonder of the night sky! View the celestial heavens with the help of knowledgeable guides using the library's professional grade telescope. Osterville Village Library "Star Parties" are fun gatherings of astronomy experts, hobbyists, and those wanting to learn. It's a perfect night for the entire family, held early in the evening, weather permitting, at Osterville's Dowses Beach.
At our last Star Party, everyone had a chance to view not only the moon, but Jupiter and Saturn. Using an easy to see laser pointer, our guides were able to point out constellations and galaxies to those in attendance.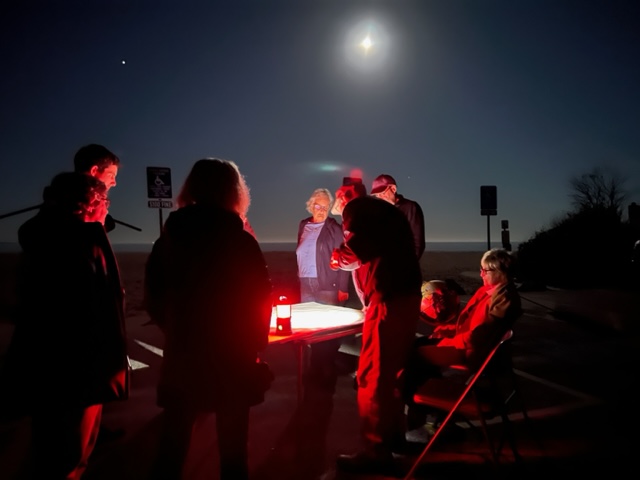 ---
Upcoming Dowses Meetups
Weather permitting, check this page for updates.
October 20th at 6:00 PM
November 3rd at 5:30 PM
---