Osterville Library participates in the 2023 Hydrangea Fest on Cape Cod
OVL has seven amazing gardens this year!
The Cape Cod Hydrangea Festival is an annual cape-wide celebration of the region's blue, pink, and white signature flowers and everything gardens on Cape Cod! This ten-day festival's main attractions are the daily tours of private gardens, each designed and maintained by the individual homeowners and carrying a unique charm.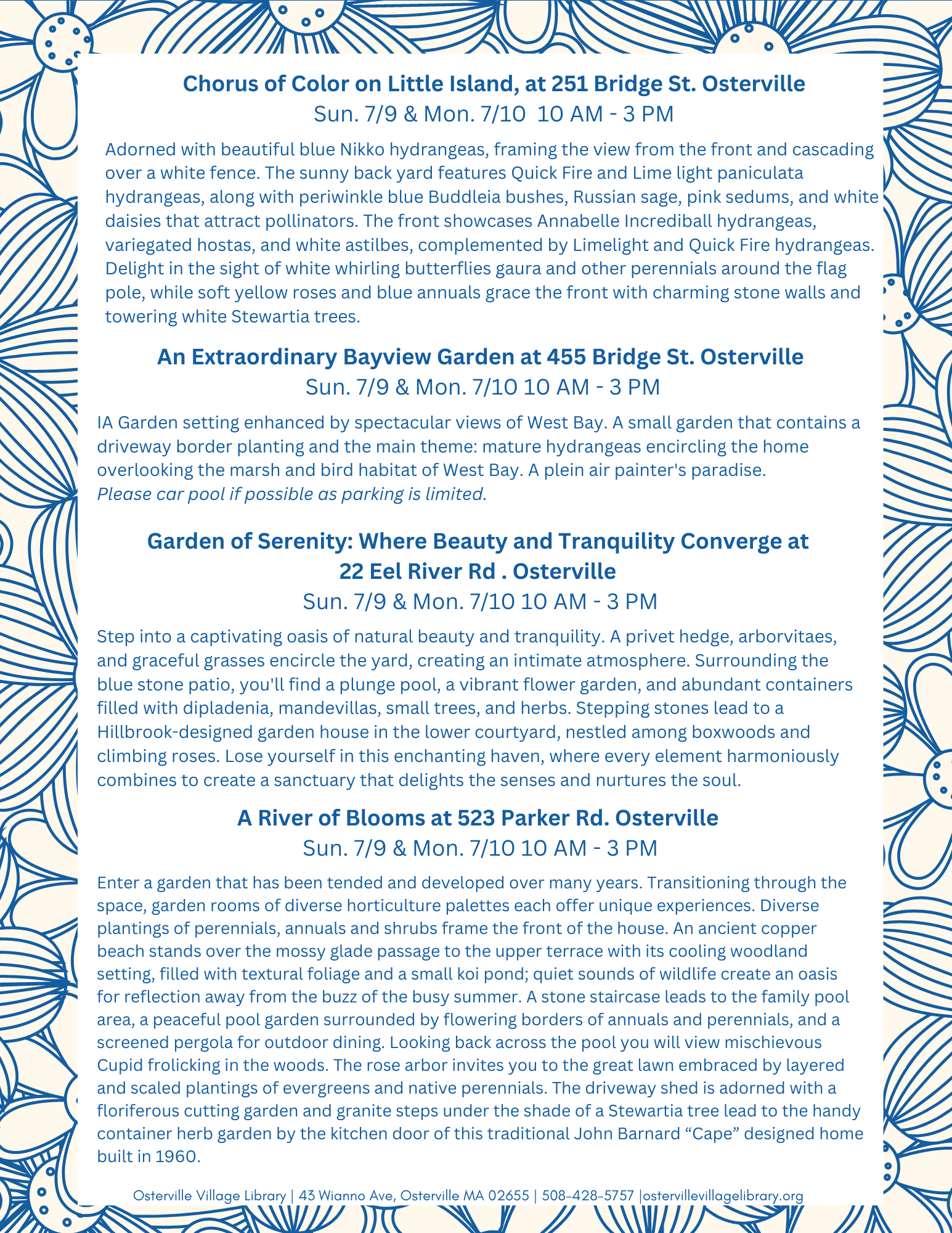 Download the list - click here
Please read our Hydrangea Fest FAQ's. If you would like to offer your gardens o benefit the Osterville Village Library, please contact CyndyCotton@clamsnet.org
---